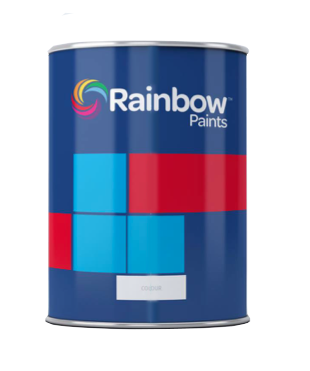 A solvent based road marking paint specifically designed for roadways, squares, parking lots
and other road and traffic pavements made of Asphaltic, Concrete and Bitumen.
Download Material and Technical Data Safety Sheets
Please enter your email to download Material Safety Data Sheet and Technical Safety Data Sheet for this product.
Product benefits:
1. Quick drying No pick-up time is 20 min.
2. Durable At required film thickness.
3. Non-bleeding Well cured bitumen does not bleed into the paint.
4. Alkali resistant Can be used on concrete roads with high alkalinity.
5. Excellent glass bead retention Increased durability.
Intended use
Direct application to all types of new or previously painted Bitumen, Asphalt and Concrete road surfaces. Reflective
glass beads can also be supplied to spray on the wet film to give a shiny/reflective finish at night.
Product Information
Type : Short Oil Alkyd
Viscosity at 23°C : 84-90 Kμ.
Specific Gravity : 1.43-1.49
Mass Solids : 52 – 55%
Spreading rate : Theoretical spread rate is 1.2 – 1.9m²/L
Flash point : <23°C.
Colours : White, Yellow, Black.
Application Details
Mixing: Stir well before use with a flat paddle to a homogenous consistency. Stir
occasionally during use.
Method: Roller, brush, or airless spray machines. Not recommended for air assisted spray
equipment.
Thinning: Not required, but Lacquer Thinners using a small quantity, to decrease paint
viscosity (e.g. low temperature).
Drying time: No pick-up time: 20 minutes, Hard dry: 60 minutes – check dryness level of the coated
Surface prior to opening area for road traffic.
Cleaning: Lacquer Thinners
Recoating time: One hour.
Surface Preparation
Product should be applied on clean, dry, bituminous and concrete pavements.
New work:
Cured bituminous surface Apply directly.
Cured concrete surface
Redecorating:
Apply directly.
Remarking Apply directly.
Packaging
5 and 200 Litres steel drum.
SAFETY PRECAUTIONS
1. Keep out of reach of children.
2. Ensure to maintain good ventilation during application and drying process.
3. In case of skin contact, wash with soap and water or a recognised skin cleaner. Avoid contact with eyes. In
case of contact with eyes rinse immediately with running water and seek medical advice.
4. If product is ingested drink plenty of water or milk. Do not induce vomiting at any time. Seek medical advice.
5. To avoid any risk of spillage, always transport in a secure upright position